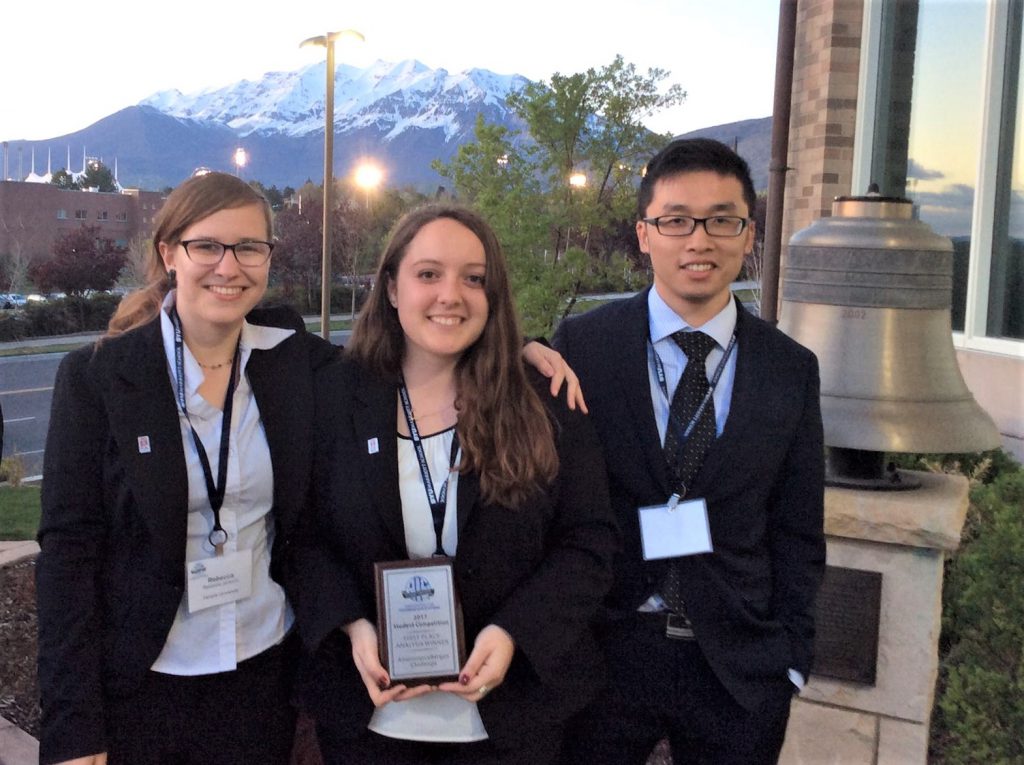 Two MIS student teams won big at the Eighth Annual Association for Information Systems (AIS), Student Chapter Leadership Conference and Competition, Brigham Young University, Provo, UT, April 13-15, 2017.
1st Place – AmerisourceBergen Analytics Challenge (Analysis Track)
2nd Place – Security Case Study
The above two competitions included two phases. In the first phase, student teams submitted entries virtually. The finalists were chosen from the virtual entries and invited to present their work for another round of judging at the above conference. Other finalists included University of Georgia, Roger Williams University, University of Cincinnati, University of Michigan, Florida International University, Brigham Young University, and others.