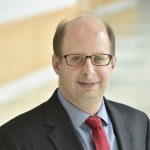 Our MIS students learn from world-class faculty who are leaders in research and exploring cutting-edge topics. Learn how Konstantin Bauman uses artificial intelligence to create software to help students find their weaknesses to recommend what to study.
Catch up with alumni Ying Liang-Chai (BBA 2002) and Sameer Anand (BBA 2012), who are applying what they learned in the MIS program in their careers. Also learn more about Gord Burch (Ph.D. 2013), who recently won two international early career awards for his research.
We are also preparing the next generation of MIS students for success through the recently updated Professional Achievement Program (PRO), breaking new ground in motivating personal branding and professional development. Read about the accomplishments of our current and graduating students, including the all-MIS student team that won the analytics track of the Fifth Annual Temple Analytics Challenge and the winning team of the Fall Capstone Project Showcase that used cloud-based technology to streamline the lab equipment procurement process.