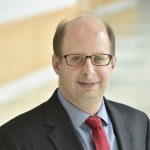 This Spring has been a challenging time for everyone as we all make adjustments to the way we work and live. However, there were many great things happening in Temple MIS before the coronavirus outbreak, and the good work continues.
I am pleased to share that three Temple AIS student teams placed in the annual Association for Information Systems Student Chapter Leadership Competition. The competition was virtual this year, and we are very proud that our great students once again took home awards for Temple.
I am also proud of our students' dedication to the local community. Read about how six Temple AIS students created a coding club at an elementary school in our North Philadelphia neighborhood to inspire the next generation of MIS undergraduates.
It is exciting that three of our faculty – Munir Mandviwalla, Detmar Straub, and Anthony Vance – were recognized as AIS Distinguished Members, Cum Laude by the Association for Information Systems. This designation recognizes outstanding contributions to the field of MIS and AIS as an organization.
Read about two of our successful alumni, Juhi Ghosh, MS '07 and Rachael Voluck, BBA '14. Both are applying what they have learned while at Temple to succeed as technology product managers in FinTech.
Finally, we continue to celebrate our 20th anniversary as an academic department. Read about the Digitization 20 conference we held late last year that explored the future of information systems.