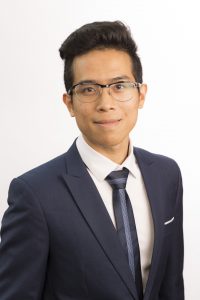 Welcome to my E-portfolio.  My name is Cong. I am a junior/rising senior MIS major and Computer Science minor. Currently, I am working as an IT student worker in Temple's Engineering and Operations Department where I utilize monitoring tools to manage physical of virtual servers of Temple schools & hospital. Besides that, I also have been working as an Information Technology Assistant in Data Science class for 2 years.
As IT is the future and key driver of every business nowadays, I want to learn how to use technology to optimize business performance, streamline business processes, and most importantly create competitive advantages for companies in the business world. Therefore I choose MIS as a major and CS as a minor to expand my IT horizons and develop my technical skillsets. Data analytics, Web Design & Mobile Application, IT infrastructure, and digital marketing are some IT areas that I enjoy the most.
Prior to college, I had experience managing 2 online businesses on Facebook: a clothing store and a travel agency. I taught myself Facebook marketing tools, SEO, and how to maintain customer satisfaction from business books and online sources. By utilizing these skills, I attracted customers, built trust, and achieved customer loyalty successfully.
I want to work in a company where I have opportunities to learn more about IT, develop my skills, meet interesting people and work on interesting projects.
Feel free to have a look at my Resume
Thank you for visiting my site.