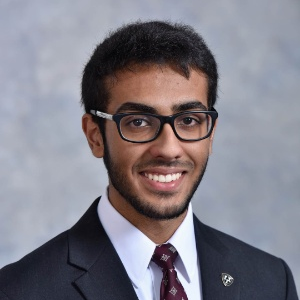 @moeed-faisal
active 1 year, 2 months ago
@tud16182 Hey Sharbel, I saw you're interested in the analyst type of job role, me too! I think its great you've got an interest in such a talent hungry field, I hope I see you at the top!
View
 

A new AI project Google is currently developing, Google Duplex, is able to make reservations, confirm appointments, and notify you of the completed task all while you are doing something else. Google CEO […]

Wow! I loved watching this video! I have never heard of Google Duplex before, but that video was really amazing. When I read the title of this, I assumed it was going to be similar to Apple's Siri or Amazon's Alexa. The Google Duplex differs from Siri or Alexa because it is much closer to a real personal assistant since it can make actual phone calls on someone's behalf. Even when the call doesn't go as expected, such as in the second demonstration, Google Duplex was able to handle the unexpected responses and maintain a graceful manner. People would rather talk to a real human than a robot, so it is great that the way the Google Duplex speaks sounds like a real human. The person on the other end of the line will not even feel like they are talking to a robot! Google is doing something revolutionary here with this AI.

As much as I like Duplex and the intentions, I think it would be better if there was an on screen service like an online booking system. I tested the duplex feature on my google pixel, it works quite well, i get a few spam calls which i just let the duplex system reply on its own, you can also select what the system will say to the caller as well. I'd love this feature for those calls /places that routinely put me on hold or for when I'm working and I'm too busy to make the call myself.