The Five Most Disruptive Innovations At CES 2015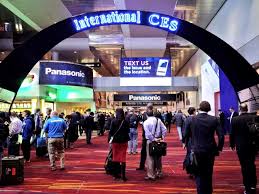 http://www.forbes.com/sites/bigbangdisruption/2015/01/09/the-five-most-disruptive-innovations-at-ces-2015/
This year was the Consumer Electronics Show 2015 (CES) filled with big bang disruptors. There were disruptors from incumbents and start-ups with the likelihood to cause big changes. The five most disruptive innovations were:
1) Transportation – Autonomous Vehicles
2) Health and Fitness – The Quantified Self
3) Manufacturing – 3D Printing and Robotics
4) The Internet of Things
5) Augmented Reality
I found this article very interesting because the top five most disruptive innovations at the CES were covered in our class through our case analysis. Two of the five disruptive innovations I found amusing were the autonomous vehicle and 3D printing. I would have never thought in a million years we would have a self-driving car. When I listened to the presentation in class I was very fascinated with the information. My case analysis was on 3D printing which I also thought was interesting because I never knew much about the product. After reading this article, I learned a lot more about 3D printing and the new features. If technology is this advanced in 2015, I can only imagine how advanced technology will be 30 years from now.
The disruptive innovations at the CES fall in the "early market experiment stage of big bang disruptions." According to Forbes, "Some–perhaps most of them–will never make it to mainstream success.  But even those that don't succeed send a strong signal to incumbents of imminent disruption when some entrepreneur hits on the right combination of new technologies and business models." 
What are your thoughts on this years Consumer Electronic Show? Do you think the innovations listed in this article and what we discussed in class will make it to mainstream success? Why or why not?
One Response to The Five Most Disruptive Innovations At CES 2015
Subscribe to class via Email