Will Apple Disrupt the Luxury Watch Market?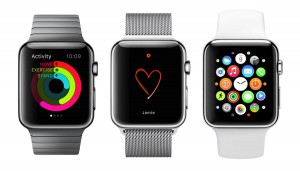 This article talks about how Apple's new Apple Watch could disrupt various industries, including the fitness wearable and luxury watch industries. Apple's low-end Apple Watch Sport will likely disrupt the fitness wearable industry, while the higher end Apple Watch and Apple Watch Edition will be more likely be disruptors for the luxury watch industry. Tim Cook is not just looking to create another smartwatch; he sees this as a move for Apple to enter the luxury fashion industry.
It appears that the luxury watch industry does not feel threatened by Apple's newest device. Sebastian Vivas, director of a watch museum maintained by Swiss watch manufacturer, Audemars Piguet, says "We're not afraid; we're just a little bit smiling."
Is the luxury watch industry underestimating the threat of the Apple Watch? Do you think there are other industries that should also prepare to be disrupted by the Apple Watch?
5 Responses to Will Apple Disrupt the Luxury Watch Market?
Subscribe to class via Email