killer app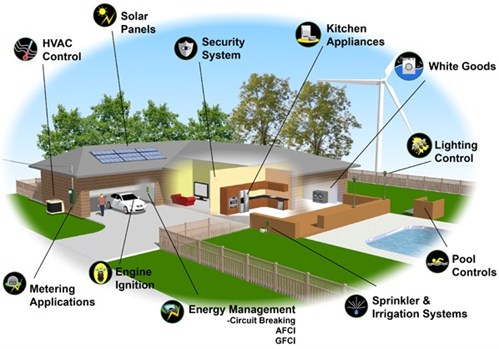 The "Connected Home", a concept we talked about in class as part of the disruptive innovation section, currently has a low household penetration rate. According to this article on USAToday, NextMarket Insights reports that only 1.48 million American households had smart home systems by the beginning of 2014; this number, however, is projected to skyrocket to 15.03 households by 2019.As innovative as the idea is, not many Americans are aware of the concept and the technologies that currently back it. Apple, Samsung, Nest, and Google are among a slew of companies releasing dedicated technologies aiming to connect the home through "The Internet of Things" (and debuted many of these at this year's CES conference, such as Apple's HomeKit and Samsung's SmartThings platform), but herein lies the problem: there is no standard method of connecting household appliances. Each company offers their own proprietary solutions, which doesn't help when mixing and matching appliances and technologies; in other words, the different components of a connected home won't necessarily be compatible with each other.
In order for these technologies to truly disrupt the market and gain a widespread adoption rate, many feel the need for a "Killer App" to sway the majority of consumers into investing into the technology: one that is easy to use and provides a high level of standardization.
What components do you guys think will be required in a "killer app" for a Connected Home, and who do you think is capable of pulling this off?
Is there any established technology out there, such as Apple's HomeKit (which allows hands-free Siri communication), that you think will eventually dominate the market?
What is still missing in this sector that consumers have a need for that isn't being provided?
Lastly, do you agree with the household penetration projection for 2019?
Subscribe to class via Email