Nvidia plays Shield console as Netflix for games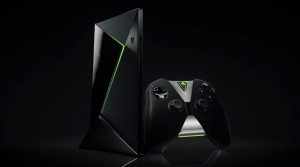 After the presentation on Tuesday involving video games/consoles, I thought this product was worth mentioning. In this article, Benny Evangelista, talks about Nvidia's new console know as Shield. Priced at $199, Shield is described as "part smart TV, part game console, and part Netflix." With an emphasis on gaming, Shield aims to stream video games the same way the Netflix streams videos. This would allow gamers to play instantly instead of waiting for hundreds of GB to download and plan to have 50 on-demand games by its launch date in May. Nvidia believes that with Sheild's processor, it will be able to play games better than current video game consoles. Along with this, Shield will also have voice-controlled Android TV and will stream ultra HD online movies and video, play music, and display digital photos and running apps. With all these features, Nvidia hopes to make current video game consoles like PlayStation and Xbox obsolete. While also competing with streaming media devices like Apple and Roku.
Do you think that Nvidia's Shield console has the ability disrupt the current video game console market and/or the streaming media device market? What suggestions/actions do you think companies in these markets should do to hinder Shield from gaining a share of the market?
3 Responses to Nvidia plays Shield console as Netflix for games
Subscribe to class via Email