Deloitte Replacing Performance Evaluations With Four Simple Questions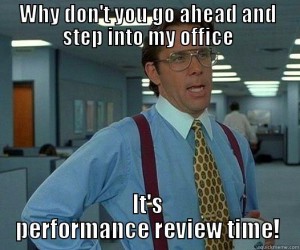 According to The Washing Post, "Research shown to be ineffective, unreliable and unsatisfactory for seemingly everyone involved. They consume way too much time, leave most workers deflated and feel increasingly out of step with reality." 
Deloitte has redesigned its whole performance management plan and how it will evaluate its employees. Deloitte's is getting rid of nonsensical attempts to build similar goals for everyone in the organization. The company also noticed they were spending two million hours each year assigning numerical ratings to each employee so they got rid of that too.
Overall, Deloitte is replacing its old performance system with four engaging questions they are asking managers to look at instead. Washing Post stated, "At the end of every project, or once a quarter if employees have long-term assignments, managers would answer four simple questions — and only four. The first two are answered on a five-point scale, from "strongly agree" to "strongly disagree;" the second two have yes or no options:"
1. Given what I know of this person's performance, and if it were my money, I would award this person the highest possible compensation increase and bonus. 
2. Given what I know of this person's performance, I would always want him or her on my team.
3. This person is at risk for low performance.
4. This person is ready for promotion today.
This new performance allows how to develop employees in the future based on their performance.
Based on this article/post, do you think organizations should start following this new approach? Would you prefer to be evaluated on these questions or have a standard performance evaluation review? Why?
http://www.washingtonpost.com/blogs/on-leadership/wp/2015/03/17/deloitte-ditches-performance-rankings-and-instead-will-ask-four-simple-questions/
2 Responses to Deloitte Replacing Performance Evaluations With Four Simple Questions
Subscribe to class via Email