Why CIOs Can't Sell Enterprise Collaboration Tools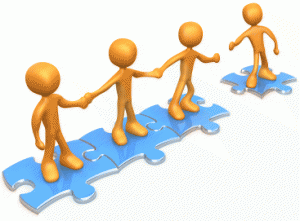 Enterprise collaboration is a concept that almost everyone supports, but is rarely implemented correctly and fully accepted.  This is because businesses do not know what they are aiming to achieve, and end up failing the project.  In order to improve the success of these projects, CIOs need to not only support the functionality, but also be a champion for it.  This means using the software instead of telling others to.
Experts say that enterprises struggle with cross-functional communication from department to department or office to office.  Collaboration tools can assist with this but requires identifying specific needs to choose what software to use.  There is also a disconnect between the needs of employees and the C suite.  Older executives are struggling to embrace technologies that seem simple to younger employees, which create a hazy picture for implementing a new technology.  The biggest challenge, however, is the employees' mindset about collaboration technology.  If the demand for employees is not there, they will just work around the technology and ruin the return on the project.
What experiences have you had with collaboration tools at Temple or at an internship? What was more successful?
2 Responses to Why CIOs Can't Sell Enterprise Collaboration Tools
Subscribe to class via Email