Rocket maker for NASA and the Air Force to begin 3D printing parts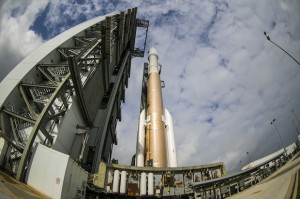 United Launch Alliance (ULA), who makes rockets for NASA and the Air Force, is planning to 3D print 100 parts for the next-gen model of its Vulcan rocket, which is expected to launch in 2019.  Rockets cost about $165 million for ULA, and 3D printers are expected to save as much as $1 million per year in manufacturing costs.  Creating these parts in house with 3D printing allows ULA to maintain internal quality control without having to deal with other companies.  ULA has previously used 3D printing to make molds and guides, but has not used it to make parts before.  Additionally, the company expects to use 3D printing for "rapid prototyping of parts."  This allows engineers to test a part for functionality before having to go through production or deal with a supplier.
Would you expect 3D printing to be adopted in something like rocket manufacturing?
What other manufacturers do you think could benefit from 3D printing parts?
2 Responses to Rocket maker for NASA and the Air Force to begin 3D printing parts
Subscribe to class via Email