AIS Mentorship Program
Fall 2018 – Present
I participate in the AIS Mentorship Program as a mentor to some AIS underclassmen to guide them through the early stages of their Temple AIS and MIS experience to set them up for success. I act as a resource for them to seek advice related to coursework, career exploration, networking/social skills, and/or college life as an MIS major + AIS member in general.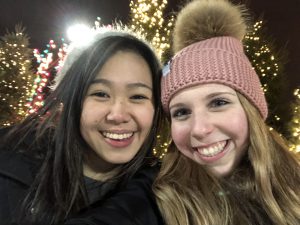 I was paired with Caroline Doyle, who is a sophomore in the MIS program. Although we did not know each other at the start, we have become good friends thanks to the mentorship program.
From an underclassman who was rather shy in talking to new people, she has learned how to confidently network with industry professionals. Her success at the IT Career Fair has led her to securing three interviews, where she finally decided to accept an internship offer from Alexion Pharmaceuticals, Inc. In fact, we are both going to New Haven, Connecticut this summer for IT internships at Alexion and we are going to be roommates!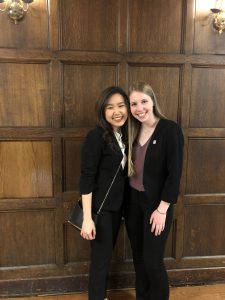 Caroline has grown so much from the start of the mentorship program until now. Although she has always been an active member of AIS since the start, she took it one step further by getting out of her comfort zone to run for an officer position for the AIS leadership team. She applied with the hope of getting a Chair position in the Public Relations committee, but the current leadership team sees so much potential in her that they decided to elect her as the Director of Public Relations instead!
I am so excited for Caroline to be a mentor in her junior year and continue to grow in her role as a student leader in AIS!