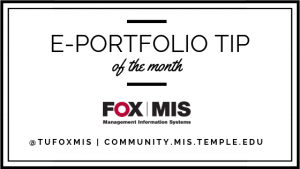 AUTHOR
E-Portfolio Tip of The Month
Fall 2018 – May 2019
A recent project that I started in Fall 2018 is "E-portfolio Tip of the Month," where I publish a monthly tip for 400+ MIS students to enhance their digital brand through their e-portfolios. I lead the initiative in ideation, content creation, and publication of these monthly tips.
Creating an e-portfolio is a requirement for every MIS student, and although the basic functionality is quite intuitive, there are various functions/features that are not as obvious. Knowing how to utilize these additional features to strategically showcase their personality, experience, projects, and other attributes will enhance the quality of their e-portfolio and set them apart from other students who don't.
Click on the link(s) below to view my past tips:
---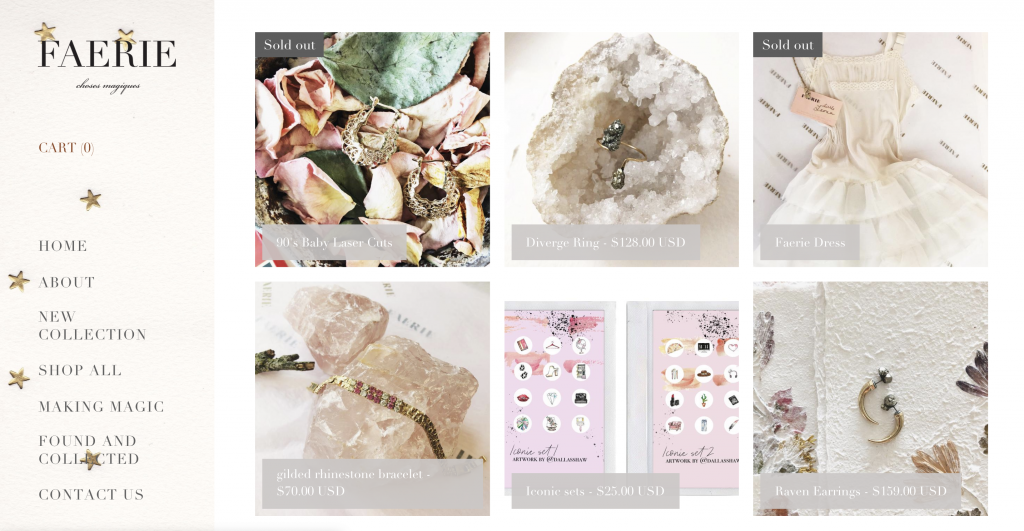 Faerie E-Commerce Website
During my PM Internship with Tapp Network, I got take the lead on building an e-commerce website on Shopify for a lifestyle blogger and fashion influencer. This project was my personal favorite because unlike other projects where I hopped on midway, I was involved in this project right from the start, which gave me the freedom to decide how I wanted the website to look like based on the client's high-level objectives and vision.
My contributions for this project are as follows:
Gathering and documenting requirements from client meetings
Ideation – brainstorming of website theme, layout, and product placement to deliver the desired impact and convey the right message based on client's high-level concept
Iteration & Prototyping – putting together the first MVP on Shopify for client sign-off, and then continuously iterating based on client's feedback
Customizing various features that are unsupported by Shopify to fit the needs of the client
Although I did not get to finish this project and had to hand it over after the end of my internship, I provided the framework for it to allow for a smooth transition to the next team to complete it.
Check out the website here!