AIS National Competition:
The Computational Society Case Study Challenge
3rd Place
Spring 2018
In Spring 2018, I competed in the Computational Society's Case Study Challenge on the impact of computational technology on well-being, specifically in the arena of sports and entertainment. Our 15-page case study report proposes that as computational technology continues to advance at an accelerated rate, both fit and previously unfit individuals will be able to eventually shift their fitness landscape, thus advancing their holistic well-being. We researched and analyzed the benefits of three types of computational technology – namely virtual reality, augmented reality, and wearable technology – and how they are transforming the way individuals play and entertain.
My team was among the five teams in our track that advanced to the final round, which was held at the University of Texas at Dallas during the annual AIS Student Chapter Leadership Conference. We presented in front of a panel of industry professionals and subject matter experts, including the founder of the Computational Society himself. We conclude that by utilizing computational technology, we are well on our way in "Making Athletes Out of Gamers, and Gamers Out of Athletes."
Our team placed third overall!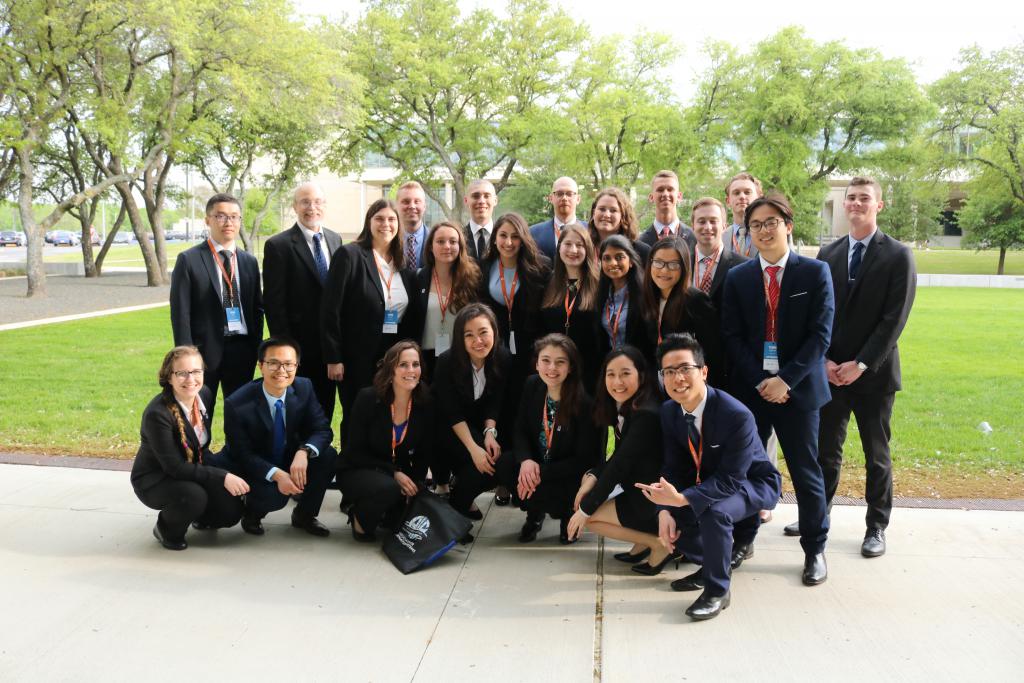 This year is a big win for Temple AIS as six teams from our school qualified to the final round and five teams placed in the final.
Go Owls!