Welcome to my E-portfolio!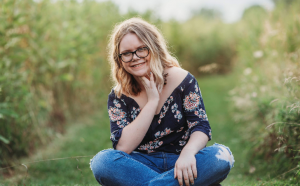 Hello, my name is Abbey Helterbran! I am a current student in Temple University's Fox School of Business pursuing a BBA in Management Information Systems. I am a hardworking, goal-driven, and analytical student looking to expand my knowledge and skills. I am a member of both the University Honors Program and the Business Honors Program here at Temple University, and excellence both inside and outside of the classroom are my top priorities. I am passionate about data analytics and using technology to achieve my ultimate goal of leaving a lasting positive impact with my work. Feel free to look through the pages to learn more about me. If you would like to contact me, my email is ahelterbran@temple.edu.
Background
I am from Pittsburgh, PA, and graduated from City Charter High School in June 2019. Throughout high school, I participated in many activities, including writing and performing in four original musicals and holding the role of President of Students for the Advancement of Global Entrepreneurship (SAGE) my senior year. Through my work with SAGE, I was able to build a candle business from the beginning stages onward. I gained knowledge in many areas of business expertise, including marketing, pricing, sales, and production. I was also involved in my community, and was part of a team that planned a weekly yard sale and vendors market in a local area. During my senior year, I also completed an internship in the Pittsburgh Cultural Trust's development department. This was a great opportunity to explore both my passion for theatre and my interest in data.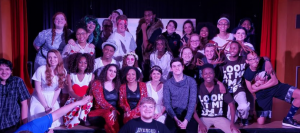 Pictured: Our cast picture from my junior year. I helped write this show but also performed in it in the role of the Greek goddess Athena
Current Ventures
I'm involved in multiple organizations here at Temple, including the Business Honors Student Association, the Association for Information Systems, and Insomnia Theater. Currently, I work as an Owl Ambassador for the Undergraduate Admissions department where I give campus tours and interact with families who are considering Temple University. I am the current Director of Operations for the Fox College Council, that oversees the Student Professional organizations within the Fox School of Business. During the summer of 2020, I completed an internship at Gale Healthcare as a Healthcare Data Entry Management Intern, and in summer 2021 I will be an intern for Highmark Health. Learn more about these roles and my current ventures here.